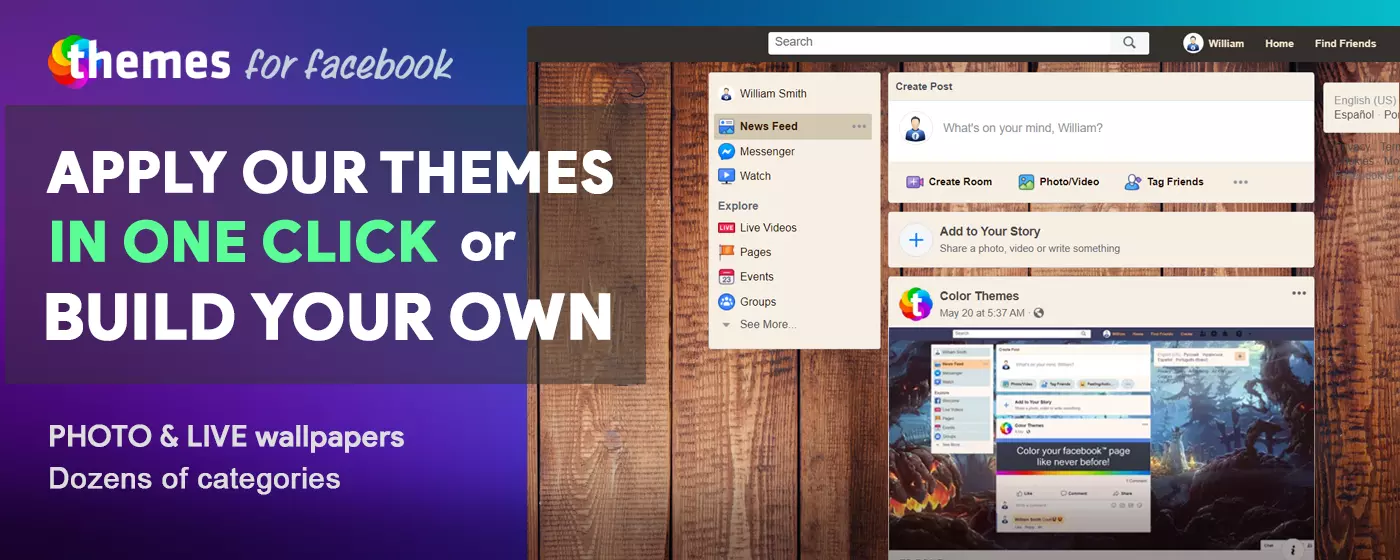 Pay attention to the Facebook wallpaper in three-dimensional format! Install the extension "Themes for Facebook" by the link https://chrome.google.com/webstore/detail/themes-for-facebook/oodajhdbojacdmkhkiafdhicifcdjoig
With it, you can replace the standard design of the social network with a unique one. Once you have installed the extension, add themes to it. To do this, hover over any picture in the 3D-graphics Facebook Themes category and click on the "Add" button. Then apply the new design option.
So you get rid of the annoying color of Facebook, which is the default, replacing it with 3D graphics. They differ from 2D in their volume, naturalness and originality. Three-dimensional graphics is a model of an object or creature. It can be a car, a person, a ball, an animal, an interior, or even an entire island. Similar images are created by the painstaking work of designers.
This is not a photograph that can be taken in a second, but the result of many hours of professional work. Where can I get Facebook themes in the form of 3D graphics? The answer to this question is right in front of your eyes.
Themes for Facebook extension is free. The same applies to all wallpapers displayed in the collection of the website. Like the design change tool itself, these themes are free and available to everyone.
If you have a desire to change the default Facebook wallpaper to the original, know that only you can see the design change. This is due to the fact that the extension works with the browser code, without affecting the server side of the social network. Therefore, for all other people visiting your page via the Internet, there will be no changes. But you and those who are close to you can enjoy custom Facebook color and background.
If you want to leave feedback on the extension or offer any idea to the developers, use the feedback on the project website or you can post your review on the project page in Google Chrome Web Store. We hope that your impressions of using Themes for Facebook will be positive.